Please call us for an accurate, over the phone price or submit an online quote request. We aim to provide the most affordable solution based on your budget and potential future electricity cost savings.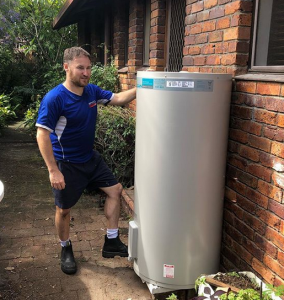 Our goal is to be up front and honest with our customers about pricing.
As a standard, our hot water system replacement pricing includes free removal of your old hot water tank and free cement pad for the base of your system.
The price we give you will be based on the following criteria:
Location of hot water system installation / repair – we have technicians throughout Brisbane so generally the location does not fluctuate the price.
Type of hot water system required e.g. electric / gas / heat pump / solar
Brand of hot water system and size of water tank
Access considerations – if there are extraordinary circumstances such as elevated heights, difficult access then this will sometimes affect the price.
Urgency – There may be additional fees for after hours or emergency repairs.
We will always be up front with any costs that are associated with your hot water system.
In some cases we understand it's necessary to just replace like for like due to budget restraints etc. We do encourage our customers to consider technologies that will help them save big time on their future electricity bills. We are very knowledgeable on heat pump hot water systems and have seen first hand the savings customers can achieve on their electricity bills with this new age atmospheric solar.
We still install alot of electric hot water systems throughout Brisbane. Some hot water installers will encourage you to stick with traditional electric hot water heaters simply because they aren't familiar with the latest technology. We offer a range of options so you can make the best decision for now and the future.
Running Costs Comparison
Below is a good example of how a heat pump hot water system can save you money on your electricity bill.