We have access to all electric hot water system brands, provide expert advice and affordable pricing.
We service, diagnose, repair and install electric hot water systems. In the instance of a hot water system replacement we will also remove your old tank free of charge.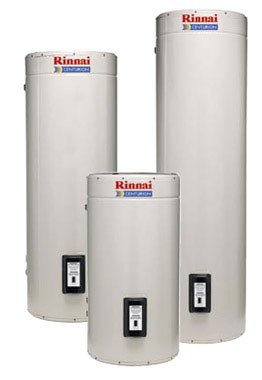 Please call us for an accurate, over the phone price or submit an online quote request. We aim to provide the most affordable solution based on your budget and potential future electricity cost savings.
We work with all leading Australian and international brands including:
Rheem
Rinnai
Dux
Bosch
Aquamax
Vulcan
Beasley
Evoheat
Quantum
Solahart
Common reasons for electric hot water system failure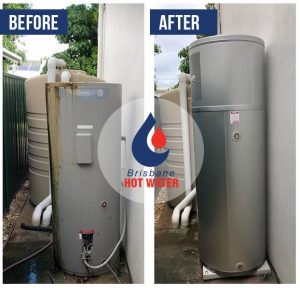 The most common problems revolve around the storage tank and the electrical elements.
Electrical failure is common due to failing components. This could be caused by corrosion, water leaks, poor quality components or general age of the system. Sometimes the first hint for a homeowner is that the electrical faults trigger a short at the electrical circuit board or may be triggering the safety switch.
Water storage tank failure is also common. Water can be visibly seen leaking from the top or bottom of the storage tank and this is a sure sign that something is wrong. Your system may still be working but will be working inefficiently as water is escaping, meaning the storage tank has to be reheated or replenished more often.
Some faults can be easily fixed and others require a replacement of the hot water system. It may be necessary for one of your qualified hot water system technicians to physically inspect the system to 100% diagnose the problem and provide a solution.
How electric hot water systems work
Traditional electric hot water systems found in Australia use a water storage tank. Cold water is drawn into the water tank and is heated using the electric heating elements inside of the tank. The hot water rises in the tank and is drawn from the tank via hot water pipes and throughout the home when required.
Electric hot water systems have the advantage of using energy at a relatively slow rate, storing the heat for later use however the technology is now relatively old and expensive to run compared to heat pump hot water systems. The disadvantage of electric hot water storage tank systems is that over time, heat escapes through the tank wall and the water cools down, activating the heating system to heat the water back up which uses electricity. Additionally, only a certain amount of hot water can be stored and when this is all used up there is a significant delay before hot water is available again.